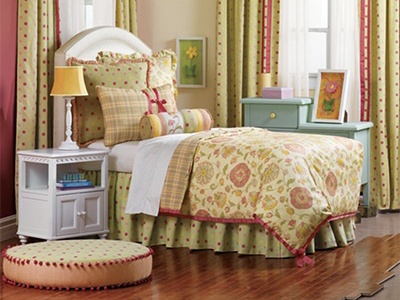 Rockland Window Covering uses elegant patterns, distinctive textures, fashionable colors and the most comfortable bedding, cushions, and pillows to create the perfect bedroom ensemble. Our bedroom settings include beautiful headboards. Rockland Window Covering works closely with Eastern accents to provide you with luxury bedding and decorative home accessories.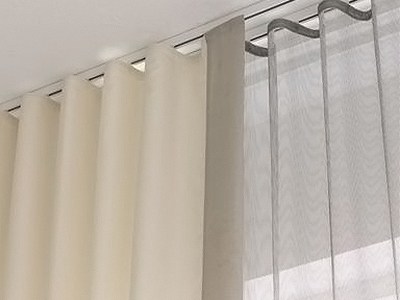 Rockland Windows' custom drapery is made from a luxurious collection of exclusive designer fabrics. We have thousands of fine fabrics, decorative trim and exquisite hardware collections available to create a room that is uniquely yours. Our wonderful draperies and trims come from: Fabricut, Highland Court, Stroheim, Kravetcouture, Robert Allen, Beacon Hill, Stout, Ralph Lauren, Carole Fabrics Rm Coco, Nancy Corzine, Osborne & Little, Duralee Fabrics, Graber, Gould New York, D'Kei
Horizontal blinds are one of the most flexible types of window treatments on the market today.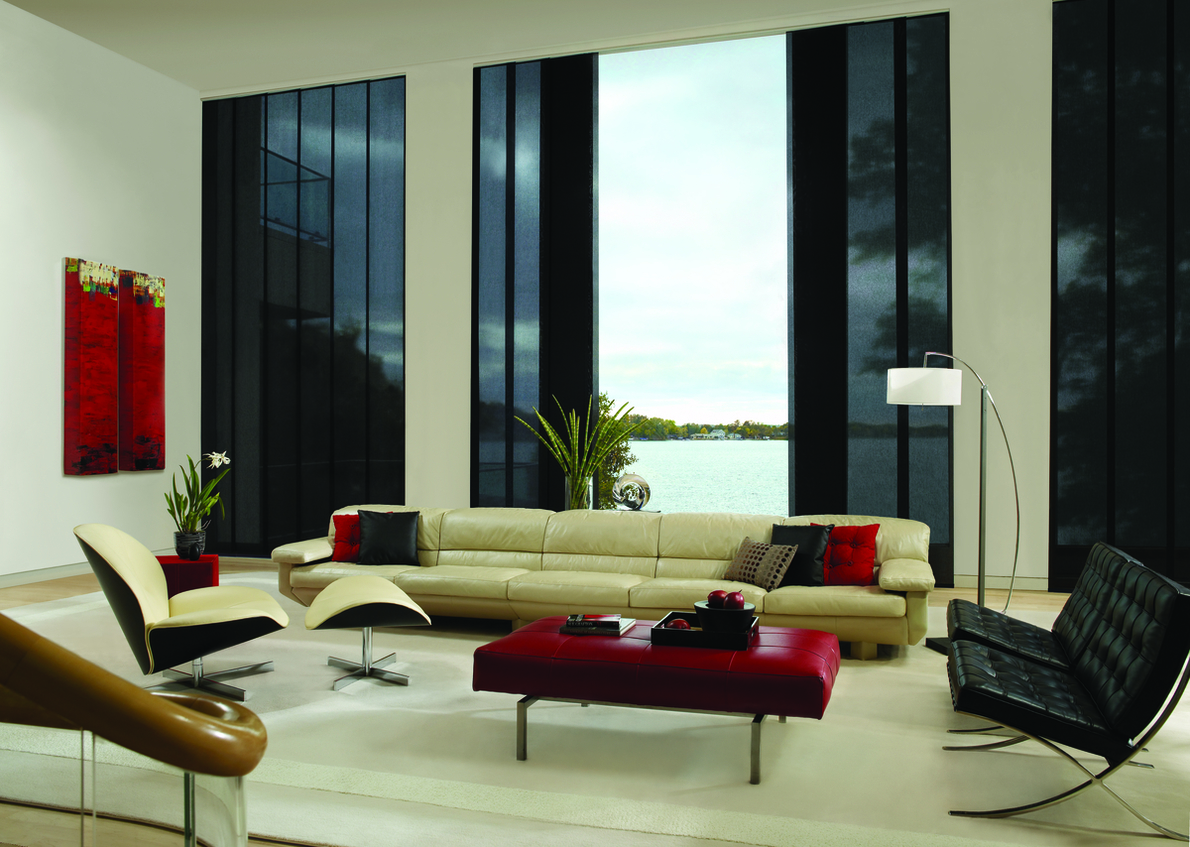 We sell vertical blinds of all shapes and sizes, specializing in the Hunter Douglas Alustra Collection tm.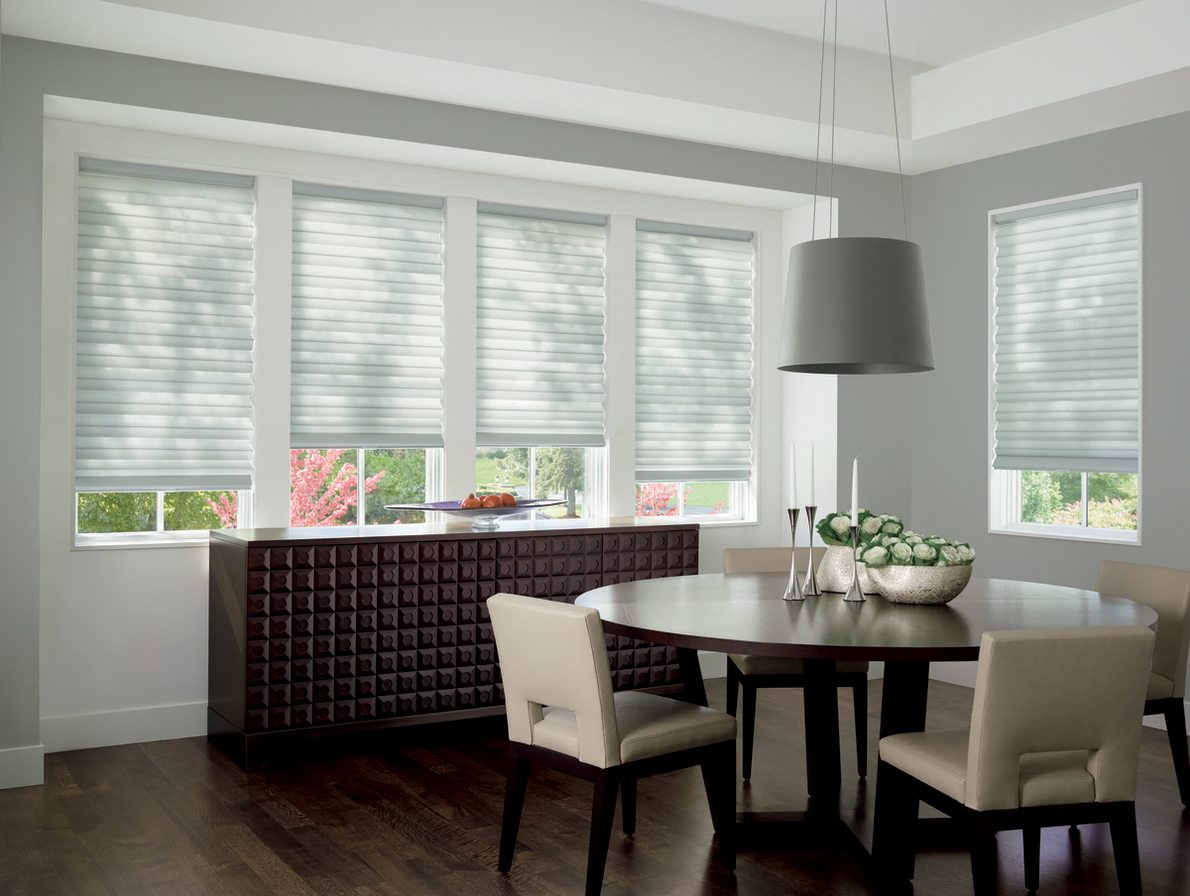 Hunter Douglas shades are a beautiful combination of style and functionality. They feature groundbreaking designs that have revolutionized the industry. Each window treatment is masterfully crafted to ensure that the highest degree of durability is attained. The strongest structural techniques are utilized to allow the stunning shades to endure a lifetime.
Hunter Douglas Roller Shades are a classic window treatment option that will provide you with function paired with a modern and crisp flair. Distinctly designed and available in 4 different styles, Roller Shades are versatile and easy to incorporate in almost any room of the home.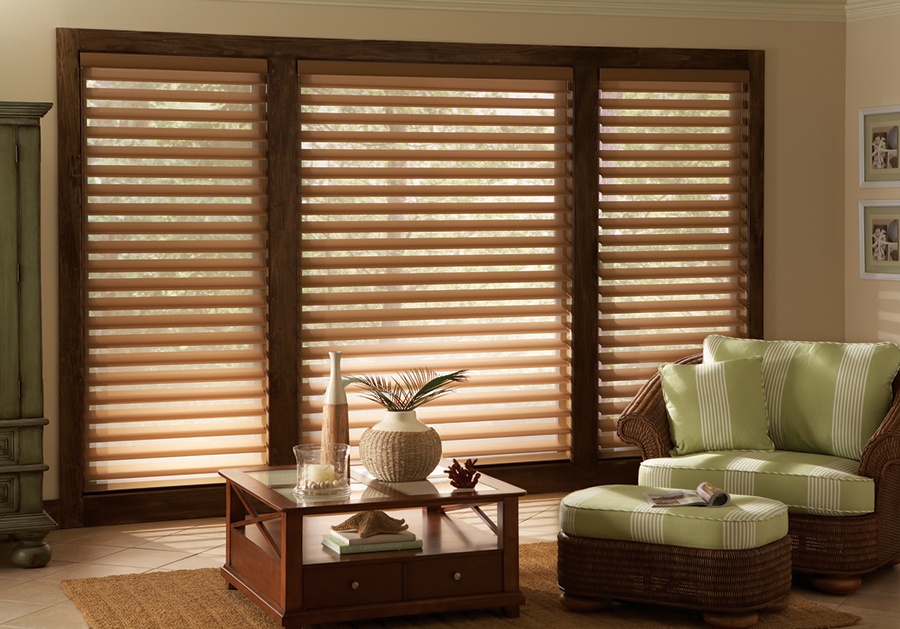 Shadings and Sheers are available in wide range of styles, colors, light control levels, and functional options, making these window treatments the perfect choice for all decors.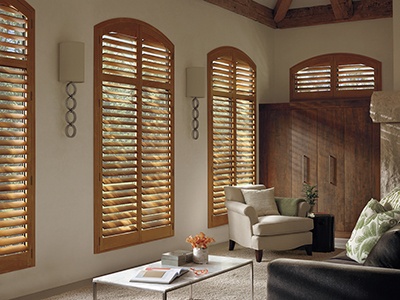 With the way trends are constantly changing, it can be nearly impossible to find window treatments that offer a classic, timeless appearance. We offer the full line of Hunter Douglas shutters, so you can choose the right style for your home.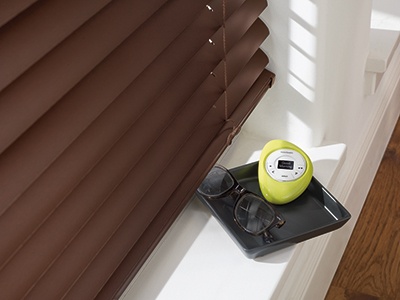 Rockland Window Covering offers custom window treatments with a variety of motorized operating systems options so you can operate your blind, shades, and shutters at the touch of a button or flip of a switch. If you want motorization to:
Operate blinds for that hard to reach window
Place your window shades on timer while you are on vacation
Take advantage of the smooth, quiet and innovative technology
We have battery operated remote control and hard wire solutions for you.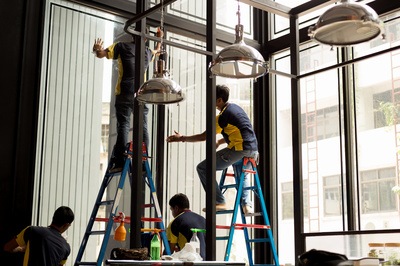 Decorative Window Film & Tint
Rockland Window Covering offers a variety of energy efficient window film and tint options to prevent:
Glare
Excessive Heat
Fading
Window film and tints provide unobstructed views and maximum privacy.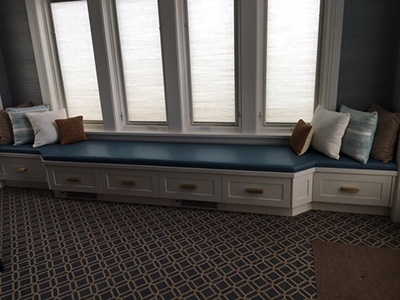 ReUpholstery Shop Services
Rockland Window Covering offers custom  reupholstery fabrics and services for couches, sofas, chairs, love seats, ottomans, banquettes  and more. Select from cotton, silk, velvet, linen, rayon, polyester, lace voile and more. Reupholstery is a more affordable option than buying a new piece of furniture while giving your fabric a refreshed look without breaking the bank.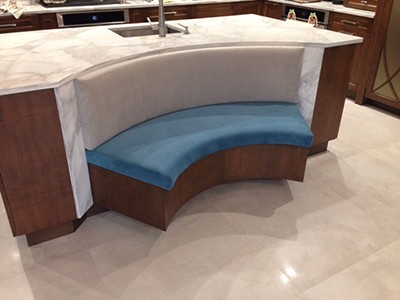 Furniture
We sell pre-made and custom made couches, love seats, dining room chairs, and  decorative pillows. Design your entire room to complete satisfaction at Rockland Window Covering.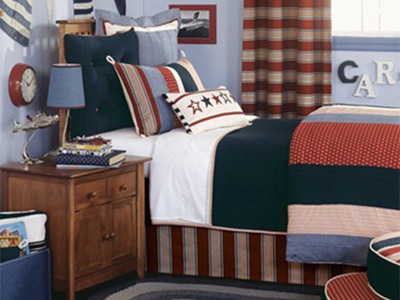 Fabrics
We sell fabrics in all textures and colors, specializing in Kravet, Robert Allen, Duralee, Fabricut, Osborne & Little and many more.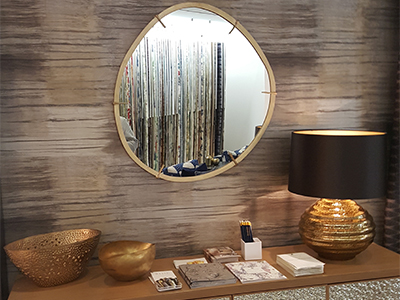 Wallpaper
We Sell Wallpaper in all Colors and Textures.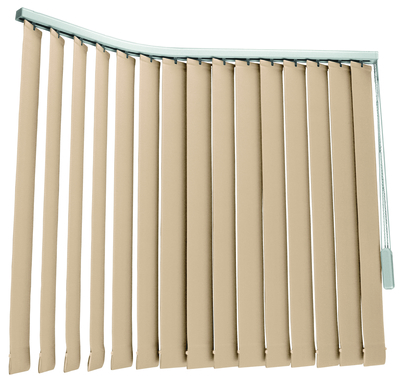 Cornices and Other Hardware
Our Hardware comes from top of the line manufacturers such as, Paris Texas Hardware, D'Kei, Kirsch.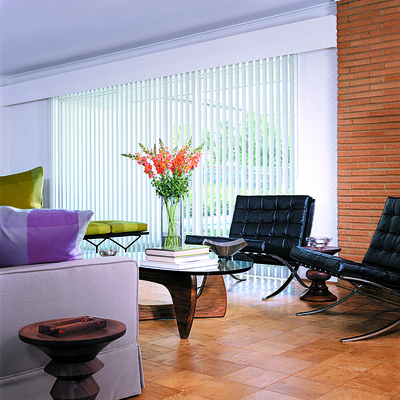 Onsite Blind And Drapery Cleaning
Rockland Window Covering provides exceptional drapery, window treatment, reupholstery and fabric cleaning services. We guarantee to safely wet or dry clean your household fabrics without shrinking or damaging them using the On-Site™ System.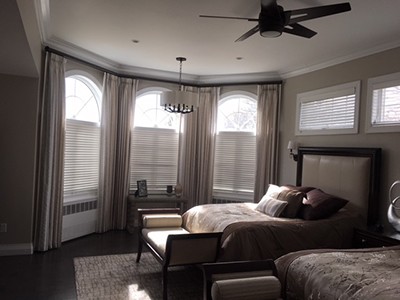 Installation and Delivery
Professional Installation & Delivery Rockland Window Covering provides professional, timely and impeccable installation and delivery service.Our installers are highly skilled and certified to install our versatile product line. Our promise is to arrive on time and provide you with a flawless installation experience every time.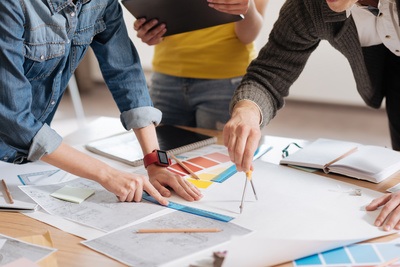 Design Consultation
Rockland Window Covering offers interior design consultation services. Let us walk through the exciting process of decorating your home so it shows your personality and sense of style. Regardless of your decorating style we can create the home of your dreams by providing decorating tips for every room.
Ask us about some different design styles, we'll help you determine your tastes:
• Traditional • Transitional • Contemporary • Eclectic
WE WOULD LOVE TO MEET WITH YOU IN PERSON TO LEARN MORE ON ALL YOUR INTERIOR DESIGN PROJECTS AND SHARE SAMPLES! CONTACT ROCKLAND WINDOW COVERING TODAY TO SCHEDULE AN APPOINTMENT.
Here are some of the interior design concepts Michelle can help you with:
Profession Interior Design Consultation
Custom Bedding
Fine Furniture & Accessories
Selection of fabric, trims and colors
Space Planning
Window Treatments
Upholstery
Painting & Wallpaper